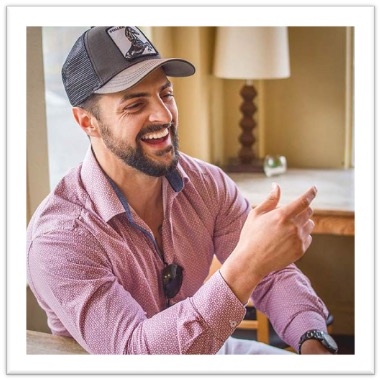 MUSTAFA TOLOSA, graduate of SRJC's Digital Filmmaking program, and founder of Healdsburg visual and digital marketing firm Createsburg. 
"I always speak highly of SRJC's Digital Filmmaking Program. The technical environment that students are immersed in there is priceless. I'm still in touch with my crew from class, many years later.  A four-year college degree is out of reach for a lot of people due to the price.  But SRJC makes education and professional production tools accessible." 
Mustafa was recently profiled in The North Bay Business Journal as a successful Latino business owner.  You can read more about him here:
Sonoma County Latino builds fast-growing marketing firm from clients 'no one else wanted'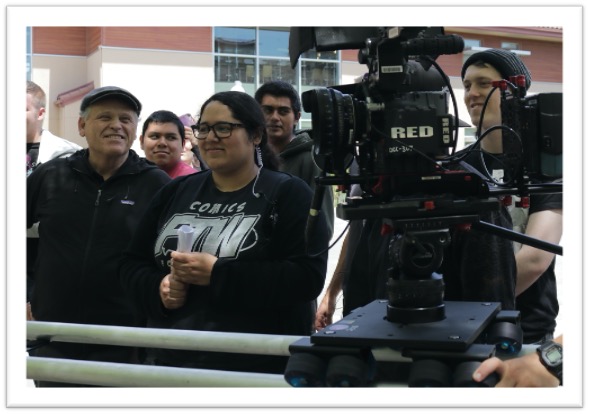 TANYA SIERRA, graduate of SRJC's Digital Filmmaking program, pictured here co-directing her film School Spirit, with San Francisco filmmaker, Finn Taylor.
"I came to Santa Rosa Junior College with a desire to pursue a career in film and television production, but I had only a bachelor's degree in business administration and no actual filmmaking experience to speak of. Today I am enrolled as a graduate student in one of the top ten film schools in the country, Loyola Marymount University's School of Film & Television, which I completely attribute to SRJC's Digital Filmmaking program. SRJC's Digital Filmmaking program gave me a solid foundation through excellent instructors, industry-level equipment, and an amazing community of eager filmmaking students. After coming into the program with no experience, I left with an incredibly well-rounded education in film - from developing a script, to critiquing and analyzing story and visuals, to physically producing the film on set, and finally, bringing it all together in the edit. Not only that, but to do so using state-of-the-art equipment such as the Canon C300, RED Scarlet, Sachtler tripods, RODE microphones, and Zoom audio recorders very much gave me a leg up in the production program at LMU. I have a great deal of appreciation for my time in the Digital Filmmaking program and know that as it continues to keep an eye on the state of the film industry in terms of both practices and equipment, it will continue to produce students who are well positioned to work their way into the field."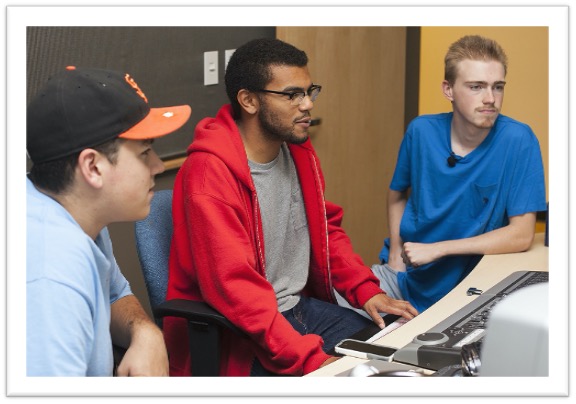 TEVIN WOODARD, graduate of SRJC's Digital Filmmaking program, pictured here (center) in SRJC's TV Studio Control Room. 
"I began the SRJC Digital Filmmaking program with the intention of taking a single class so that I could make silly videos online. After that one class, I couldn't help taking nearly every other class offered in the program. 
This amazing program granted me access to equipment used by industry professionals and with these tools we could create films that were visually on par with what is seen on the big screen! We learned how to use high end equipment like the Red Camera, jibs, and dolly's that weren't even present during my time at a prestigious UC. The technical equipment was incredibly comprehensive and for the industrious student filmmaker almost anything seemed possible.
Access to equipment can often be a limitation in filmmaking and having the right tools available made it so we were only limited by our own creativity. 
The frequent group projects helped show the importance of clear communication while working as a team. After completing the program at SRJC I felt confident enough to charge clients, for my work or time, as a freelance videographer. Any film crew I am  apart of, I know how to make myself a useful asset for their team."