LIMITED PREPARATION SPEECHES
There are two categories of limited preparation speeches: Extemporaneous and Impromptu.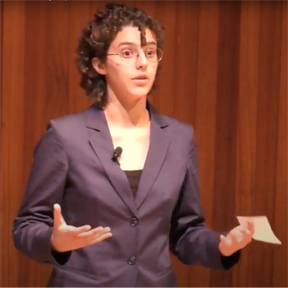 WHAT IS EXTEMPORANEOUS SPEAKING?
Extemporaneous Speaking participants are given three current events topics.
They choose one and have 30 minutes to prepare a speech. Maximum speech time is 7 minutes and notes are permitted.
WHAT IS IMPROMPTU SPEAKING?
In Impromptu Speaking topic selections vary. Topics are derived from assignment prompts that may be quotations, names or even images
Speakers have 7 minutes for both preparation and speaking. The clock begins with the acceptance of the topics sheet. Limited notes are permitted.